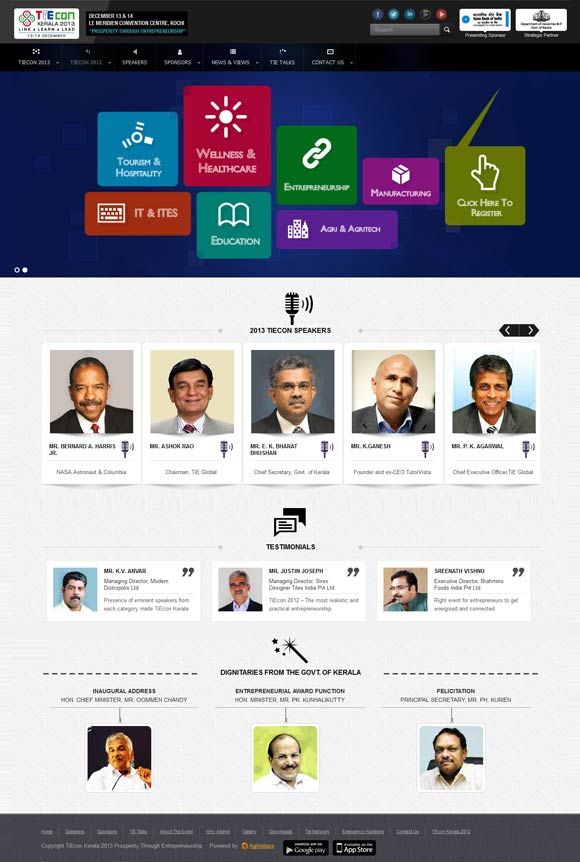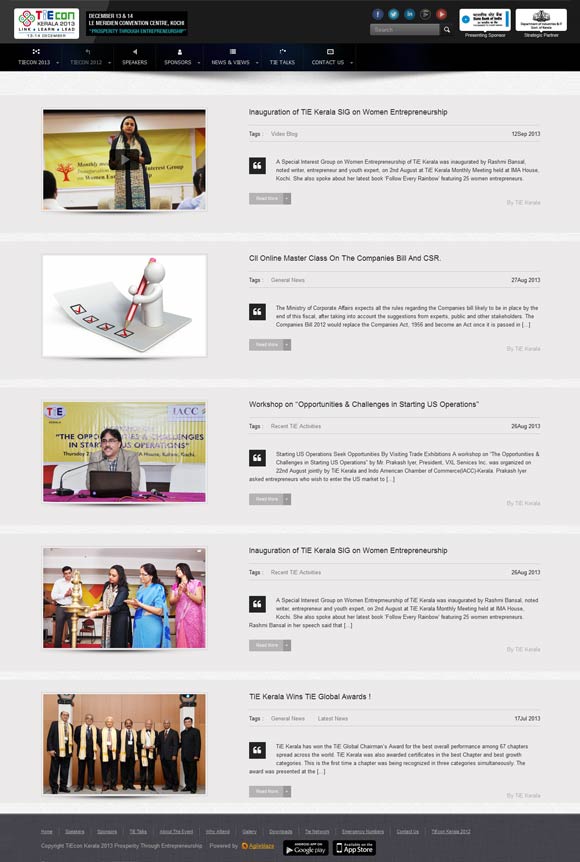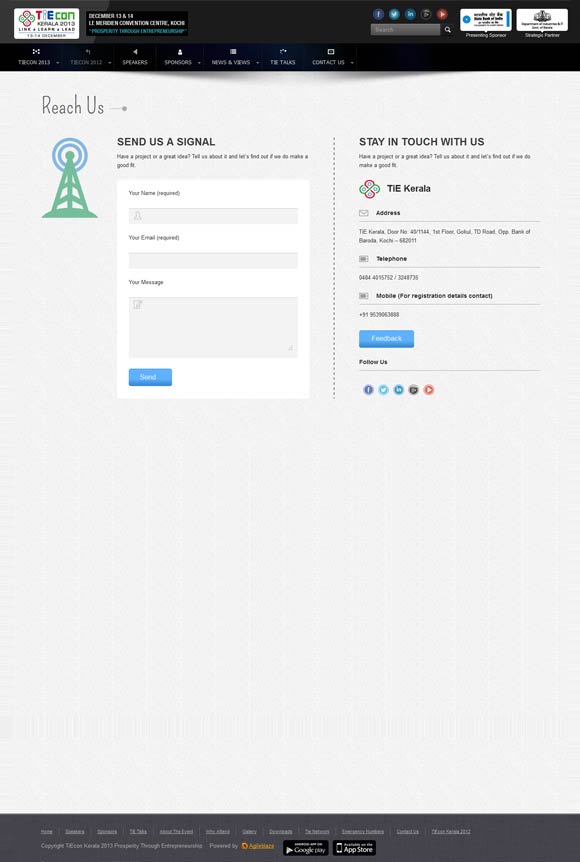 The Indus Entrepreneurs (TiE) is a global not-for-profit organization focused on promoting entrepreneurship. TiE helps budding entrepreneurs through advice, guidance and assistance from successful & experienced entrepreneurs and professionals.
TiE Kerala Chapter was registered in March 12, 2003 with ten Charter Members. Within a short span of 7 years, the chapter grew to its present strength of 41 Charter members and 165 Associate Members who are CEOs of SMEs/Professionals representing industries like IT, hospitality/tourism, food, agro, financial services, pharmaceuticals, education, consultancy, automobiles, manufacturing, etc.
We provide Web Design & Development, Release Management, Social Media Integration, Maintenance and Performance Evalution.
The Site architectural component has been keenly focused on having SEO Friendly, W3C compliant, Old sitemap and hierarchy vs. New Sitemap & hierarchy methods.
Core Technologies Used
PHP
HTML
WordPress
Jquery
Photoshop
MySQL
Amazon