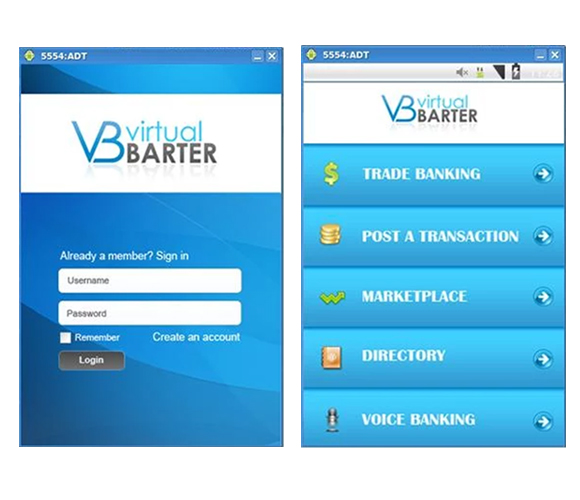 Save time and be more productive with vBarter for Android… Members of select barter exchanges can now facilitate their own trading and manage their account anytime, anywhere.
vBarter for Android 1.0 features account balance information, mobile transaction posting, the latest marketplace offers, and a member directory search.
No need to call your broker for trade availabilities; you'll find the latest trade offers in the global trade marketplace. Looking for a product or service? It's quick and easy to search the member directory.
For trade exchanges…
The Powered by virtual Barter solution is a complete trade exchange management system featuring 24 hour trading in an online global alliance of trade exchanges, each with their own Internet marketplace. Built from the ground up as a world class Internet based trading system, vBarter is all you will ever need to run and manage an online and/or broker centric trade exchange.